Known as Firenze in Italian, Florence is Italy's art city per eccellenza. Its Renaissance heyday literally confronts you around every corner—much of the center is exactly how it would have been in the 15th and 16th centuries and this unique urban landscape is mirrored in the backdrops of the paintings on display in Florence's museums.
Split down the middle by the Arno River, which flooded spectacularly as recently as 1966, damaging many priceless art works, the north bank is home to the main attractions, while the south bank or Oltrarno has a more laid-back feel. The two halves of the city are connected by several bridges, the most famous of which is the Ponte Vecchio, now home to a plethora of gold shops and topped by a corridor designed to allow Florence's Medici rulers to move across the city far from prying eyes.
Florence's most unique feature is the dome or cupola of its cathedral, the Duomo, or Santa Maria del Fiore, to give it its proper title. Admire it from all angles by touring the exterior, marvel at the frescoes inside its dome, or defy your vertigo by climbing up inside Brunelleschi's revolutionary architecture for the best views the city has to offer.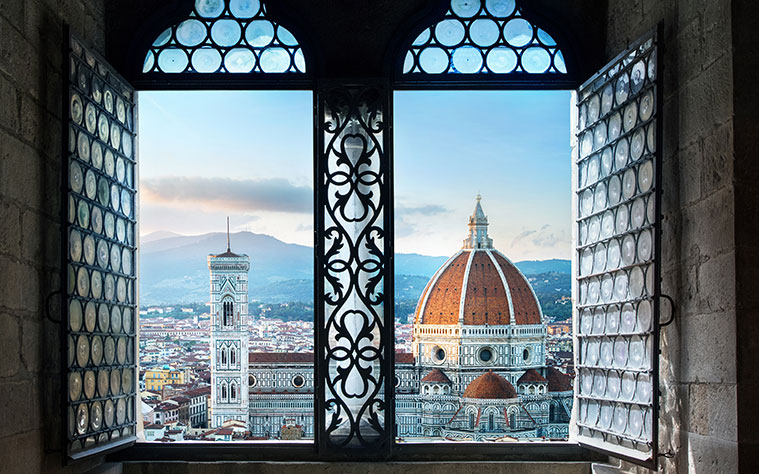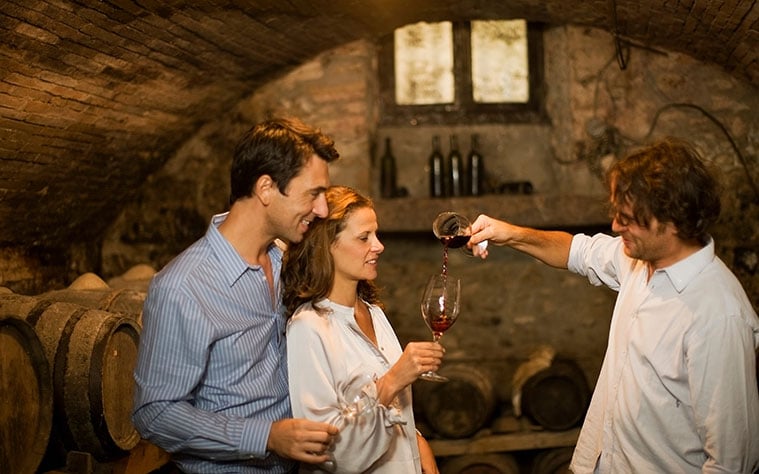 What to do and see in Florence
La Specola is one of Florence's quirkiest museums. The oldest scientific museum in Europe, it is home to three million anatomical waxworks of humans and a Noah's ark of animals.
Often overlooked by the tourists thronging along the main Via Calzaiuoli artery, the square church of Orsanmichele was originally a grain market before becoming a church in the 14th century. It is now home to sculptures by artists such as Donatello, Brunelleschi, and Verrocchio (Leonardo da Vinci's teacher), both inside and out. Try to catch an evening concert.
Long off limits to tourists, it is now possible to get a new perspective on Florence by taking a traditional boat called a "barchetto" along the Arno to admire the Ponte Vecchio from below.
The Santa Maria Novella Pharmacy dates back to 1221, when Dominican friars founded a convent and began cultivating a garden. Centuries of experience with plants and natural preparations now lie behind this well-known cosmetics and wellness brand. The historical shop on Via della Scala is teeming with history and sweetly scented products. Well worth a visit even if you're not shopping.
There is so much to see in Florence that spacing out museum visits with a relaxed cappuccino or glass of Chianti in a pretty square like Piazza della Passera or a stroll through the Boboli Gardens will leave you feeling refreshed and ready for the next attraction.
Tips & Tricks when visiting Florence

Florence is always busy, but spring and fall are the best times to visit with fewer crowds. Florence comes to life in May with its annual Maggio Musicale arts and music festival. August is very hot and best avoided as the city's geography offers little in the way of cool air.

The time zone in Florence is GMT+1 from late October to late March and GMT+2 the rest of the year.

Florence has its own small airport serving European destinations. The main gateway airport for Florence and Tuscany as a whole is in Pisa, about an hour away by train or bus.

Florence is smaller than you think and most of the center can be covered on foot. If you want to gaze at the scenic views from Piazzale Michelangelo or Fiesole, don't be afraid to take a local bus. Florence also boasts a smart new tram network out to the suburbs and airport.
Book ahead at the big museums to skip the line.
Best ways to visit Florence
Florence's traditional crafts make it hard to beat when it comes to retail therapy. Although Milan is now the big draw, Italy's fashion industry was born here thanks to local designers such as Guccio Gucci and Salvatore Ferragamo, both of whom opened boutiques in the 1920s. Via dei Tornabuoni is the heart of the designer district, with more affordable leather goods on sale direct from the workshops in the Santa Croce district. The Santo Spirito neighborhood in the Oltrarno is also great for browsing small artisan shops selling "one of a kind" souvenirs.
Florence boasts romance at every turn—stroll hand in hand across its bridges, catch a ballet or opera at the 19th-century Teatro Goldoni, admire Botticelli's famous Goddess of Love in his Birth of Venus and Spring in the Uffizi, or watch the sun set behind the Ponte Vecchio.
The capital of Tuscany, Florence takes great pride in its culinary tradition, making it a prime destination for foodies. Some of the city's best-known hearty dishes include the famous Fiorentina steak or bistecca, ribollita bean and vegetable soup, and the legendary lampredotto or tripe sandwich. Florence is also home to a number of gourmet restaurants boasting the very best in wine cellars that abound with Tuscan heavyweights such as Brunello di Montalcino.
Have a look at our other tours