Dragonfly Tours is a one stop shop for tailor-made private travel experiences all over Italy.
Transportations, different accommodations, private guided tours and experiences of any type.
Here are only a few examples of the services we can provide for you and your clients.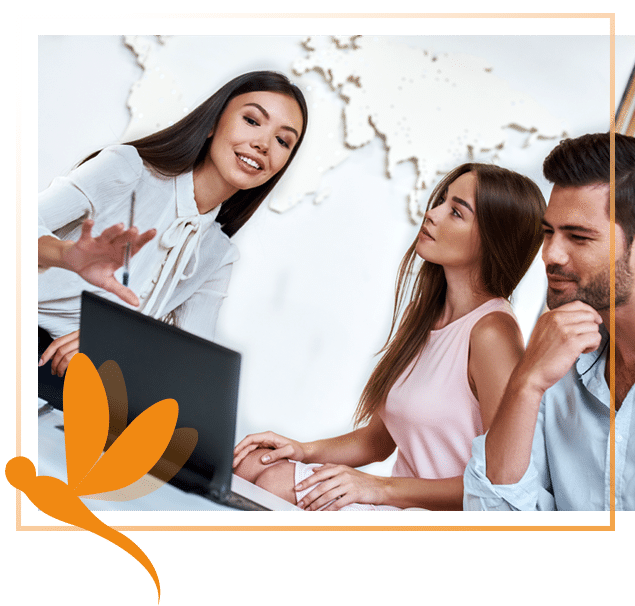 One Stop Shop for Italian Travel Experiences
One Italy specialist for everything you need to design the perfect vacation in Italy for your clients

We are italian
We know Italy and we travel all over the country to hand-pick the best direct suppliers for you.
Our travel designers' knowledge and expertise is at your disposal to tailor any type of Italian experience that your clients are looking for.
It's only in the field that you can give your customers the real Italy and that is where we are.

We are close to you
Our Italy Travel designers work for you as one team from our offices in Rome and Irvine, CA.
Our Italy travel designers in the US are at your complete disposal to respond any question you may have about Italy and our services and assist you in creating the most authentic travel experience in Italy for your clients.
Our clients buy Italian and pay conveniently in USD.

Care, care, care
While in Italy, a 24/7 emergency number for your clients' comfort and peace of mind.
In order to guarantee a seamless experience for your clients, we are constantly in touch with our direct suppliers while they are delivering their services to them.
Making sure everything flows to perfection.
As a travel professional we know your time is too valuable to rely on the wrong suppliers.
Trust Dragonfly Tours to organize your clients' dream vacation in Italy
Do you want to work with us?