Are you looking for the best luxury tour operator and DMC in Italy?
You're in the right place.
We are an Italian Tour operator & an Italian Destination Management Company too.
With two offices, one in Los Angeles and one in Rome, we work with many high-end travel companies, top luxury tour operators, private travel agents and ICs (independent contractors) mainly from the United States.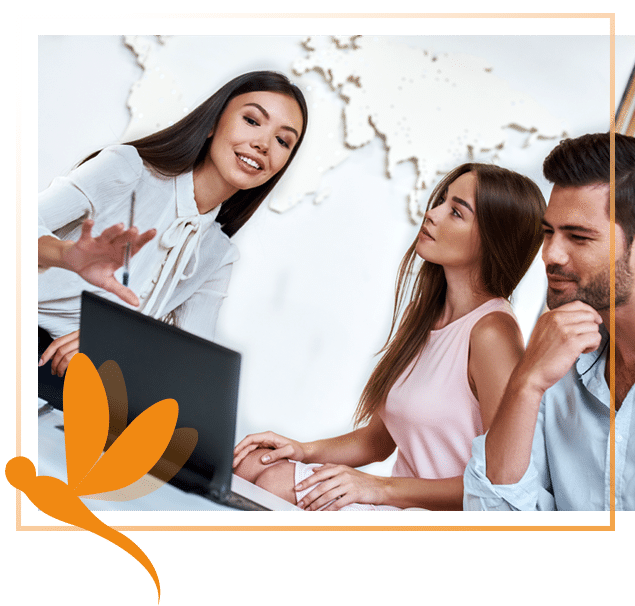 Having an in-country DMC can help you avoid the common issues that arise when booking accommodation or services in Italy from the US. Whilst it might be easy to book online, there could be local factors you may be unaware of, particularly given the massive changes the world has been undergoing recently. We can provide up-to-date knowledge of what is and isn't possible in Italy at the moment and offer support for your customers while they are traveling in Italy, giving both you and them peace of mind while they are on the other side of the world. This is how partnering with a DMC Italy can really make a difference.
We have insider knowledge of the best places in Italy that are not flooded with tourists, offering your customers unique experiences they will want to tell their friends about! We can advise on must-see sights, the best times to visit, help them skip the lines at the biggest attractions and arrange tailored packages combining multiple locations and activities. Our expert knowledge and relationships with professional Italian service providers makes us the ideal link between the best travel agents and Italy.
We can ensure your customers have a safe trip to Italy in the utmost comfort.
Whether you're a Virtuoso, Signature or Ensemble travel agent or the Amex concierge service for platinum clients, we have been collaborating with the most discerning travel advisors in the industry on a daily basis for many years.
The extensive knowledge that we can provide can help to elevate your travel product to the next level.

One-Stop-Shop for Italian Travel Experiences
One Italy specialist for everything you need to design the perfect vacation in Italy for your clients.

We are Italian
We know Italy and we travel all over the country to hand-pick the best direct suppliers for you.
Our travel designers' knowledge and expertise are at your disposal to tailor any type of Italian experience that your clients are looking for.
It's only in the field that you can give your customers the real Italy and that is where we are.

We are close to you
Our Italian Luxury Travel designers work for you as one team from our offices in Rome and Irvine, CA.
Our Italian private travel agents in the US are at your complete disposal to respond any question you may have about Italy and our services and assist you in creating the most authentic travel experience in Italy for your clients.
Our clients buy Italian and pay conveniently in USD.

Care, care, care
While in Italy, a 24/7 emergency number for your clients' comfort and peace of mind.
In order to guarantee a seamless experience for your clients, we are constantly in touch with our direct suppliers while they are delivering their services to them.
Making sure everything flows to perfection.
During an important travel conference in Las Vegas, someone said,

"Your DMC will end up being your best friend in-country, helping you to react to your client's changing needs".
Dragonflytours is ready to become yours.
As a travel professional we know your time is too valuable to rely on the wrong suppliers.
Trust Dragonfly Tours to organize your clients' dream vacation in Italy
Do you want to work with us?