Italy is the home of elegance, style and one of the best cuisines in the world. It's no accident that Italy is the country where the "Galateo" was born. The Galateo is a book of good manners referred to good-living, and most of them still apply today in everyday and social moments. We could like to focus on one essential aspect that made the Galateo famous all over the world: table manners in Italy. Every country has its rules and Mr. Giovanni Della Casa deeply influenced Italy dining etiquette.
The perfect tour for food lovers
Good table manners in Italy
Giovanni Della Casa (1503 – 1556) was an Italian archbishop, poet, and  translator. He wrote a worldwide renown treatise, Galateo, which promotes civilized manners. It's definitely a book on conduct and analyzes many details of correct behaviour in polite society. Many European customs and traditions passed through both this book and Baldassare Castiglione's Il Libro Del Cortegiano (1528; The Book of Courtesy).
Let us say, then, that any act which annoys any of the senses, and that is contrary to desire, and that the imagination represents as a filthy thing, or similarly that which the mind finds repulsive, is unpleasant and one must not do it. (Giovanni Della Casa, Galateo)
Etiquette is a system of rules and conventions for polite behavior that regulates social and professional conduct. One of most interesting aspects of Della Casa's essay is related to pleasant table manners. Some of his suggestions (nearly commandments of politeness) are extremely outdated, others are still considered valid, at least in Italy.
Italian table manners and life rules came out from that book and – although many of the suggestions of the author are a little bit old fashioned in the present day – many people still consider some of them useful for a civilized way of living. Especially talking about table manners…
Italian meals order
Let's start from the beginning. In the right order. Because table manners are almost always a matter of order.
We love dinner parties and large lunches. They often start with an aperitif (cinzano, vermouth, campari or more sophisticated cocktails.), and end with after-dinner drinks, such as grappa (a brandy made from grape skins and stems), sambuca (an anise-flavored drink) or amaro (an herbal liqueur) after coffee. So, formal Italian meals usually follow this order:
antipasto (appetizers, such as prosciutto or pates and fruit)

soup

pasta

main dish

second course

salad

cheese (not always served)

dessert

fruit

espresso and after-dinner drinks
Yes but…how to set the table???
Civilized table manners in Italy according to Galateo
There are some essential steps to mastering Italian table manners. There may be some slight variations, depending on the region you are visiting but basically table etiquette is usually shared. Here's a selection of some of the most interesting (and funny) thoughts from the Galateo about food and table manners in Italy.
Don't scratch yourself

Try to avoid spitting

Don't stare at your guest

Gobbling your food up (with the risk of an "occasional hiccup or some other unpleasant result") is not a good idea

Don't make noise while chewing (he says "there is a difference between the eating like men and eating like pigs")

Don't offer something from your own plate

It's better to not refuse what is brought to you

Don't smell food and beverages.

Don't offer your glass of wine to someone after you have had your lips to it.

Better you don't offer a fruit from which you have taken a bite
This was just a small selection of considerations directly extracted from the book. We want to add some evergreen:
Place your napkin in your lap

Turn off your phone

Cut your food one piece at a time

Chew with your mouth closed

Don't reach across the table

Don't talk with your mouth full

Don't pick your teeth at the table

Say "excuse me" when leaving the table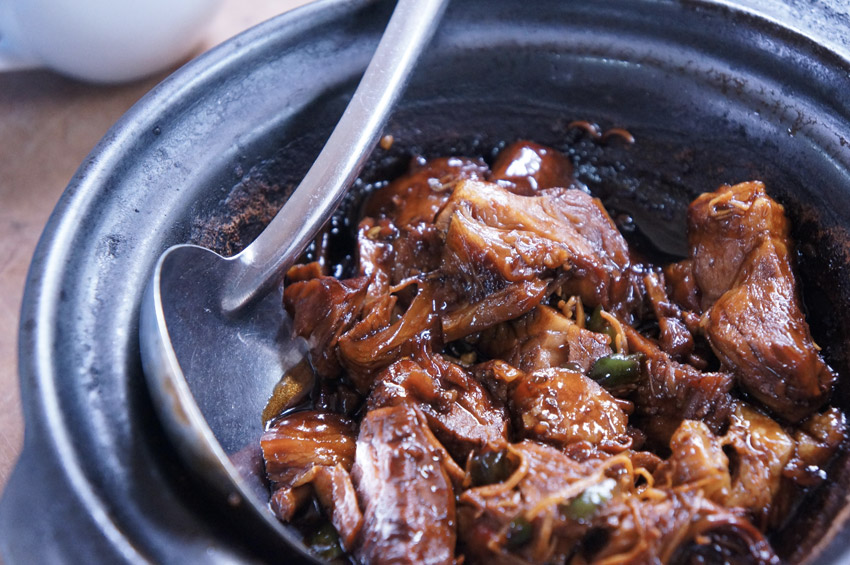 You know, good manners (better said dining etiquette in this case) could be many more. We just want to add some "modern suggestions" for your trip in Italy. The following are not "Italian table manners", but we assure you they really matter a lot to Italians.
Food rules. Italy dining etiquette…more or less
You will be surprised to know that:
"peperoni pizza" doesn't exist in Italy.

Check the menu for "Diavola" if you want some meat circles (salami) on your pizza. Peperoni, in Italian idiom, is the plural of bell pepper!!

Cappuccino with pizza is nearly suicide. Drink

cappuccino in the morning

, at breakfast with some bread, jam, a slice of cake or sweet pastries.

Sparkling or still

water

, and

a bottle of wine

or a beer. Don't drink cocktails, ice tea or other drinks while dining. At most, Coke with pizza or hamburgers.

We love

extra virgin olive oil and balsamic vinegar

for our salads. We don't use other dressings or condiments.
Italian food culture is very different from other countries. But very basic rules are common to everyone. There is one last rule we really like to remind people:
Wait for everyone to be served before eating

.

Do not begin eating until the host says. "Buòn appetito!"
According to Italians, eating is a social ritual. Sharing a meal is an important way to interact and we do it every time we can, with our compatriots or our friends from foreign countries.
In this sense you should wait to eat your meal with someone you like to spend your time with or someone you want to get to know better.
'You must not do anything to proclaim how greatly you are enjoying the food and wine, for this habit is for tavern keepers.' (Giovanni Della Casa, Galateo)
We don't agree with Mr. Della Casa and this latest quote. Enjoy your dinner and let your friends know it! Italian food is almost a religion for sophisticated palates and chefs from all over the world.
Let's make a toast: "Salute"! Or "Cin-Cin"!
Read also
https://www.dragonflytours.net/blog/food-experiences-in-italy/
and also