We are in the middle of summer and it's time for a vacation! How to pack your luggage? According to many people vacation means beach, sea, sun, relax and tan! Do you agree with them?
Whatever you conceive your vacation, there are 10 fundamental things you can't leave behind
How to pack: organization, right stuff and pockets
Travel light is a great idea. We bring so many unuseful things with us when we travel.
You are leaving to sea. You planned your travel to Italy since last year and you want to bring everything! Even if you wanted to, you couldn't bring an entire house with you. Choose your evergreen outfits and your favorite stuff. However, when you pack for a beach travel remember to save a little space of your luggage for:
Flip flops
Created by Ancient Egyptians in 4000BC! The perfect sandal for the beach!
Oddities:
The name "flip flop" comes from the sound the shoe make, slapping between the floor and your foot. Yes, it's an onomatopoeia.
Do you think flip flops aren't so chic or trendy? Let's give a look to flip flop models designed by Chipko to save rainforests and by H. Stern in 2004…
Towel
Everyone has its favorite one. The team you support, your favorite fashion designer, the patterned one, the striped one… and so on. Choose your beach towel and go to the sea! We love oversized beach towels (unfortunately they aren't lightweight) and that with hidden pocket for your valuables. This year the beach towels by Vagabond, Hermés, Zimmermann and Sun of a Beach bewitched us!
Sunscreen
"It doesn't matter whether you're the pale one or the tanned one – when the sun comes up, you'd better apply sunscreen!" (quote) 🙂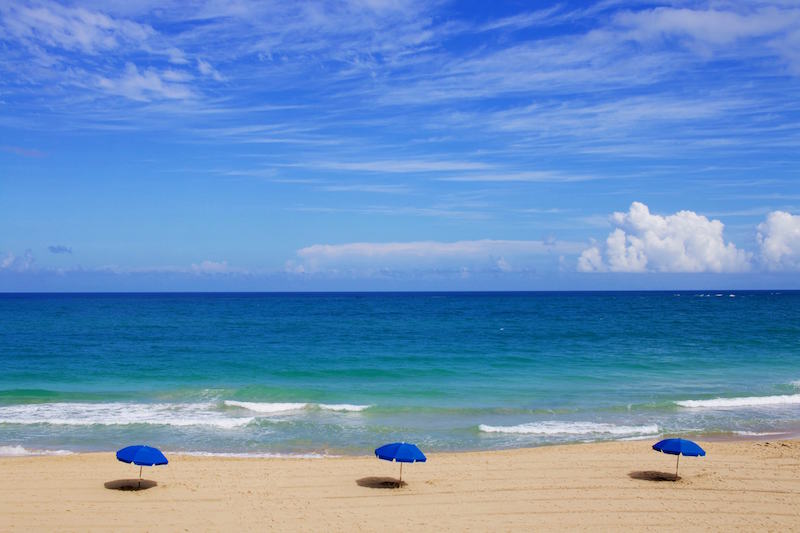 Sunglasses
Don't mess with your eyes. Sunglasses provide critical protection from the sun. Make sure you buy polarized sunglasses! You need a product that provides the right protection for your eyes. Your sunglasses have to filter out 100% of dangerous sunrays. Moreover, the right sunglasses are always a touch of class!
First Aid kit
A summer safety kit could require many different medicines and other stuff. What is important to add in your bag to cover the most basic of emergencies?
Sanitizing wipes
Hydrocortisone cream
Thermometer
Gauze pads
Adhesive bandages
Instant ice pack
Bug bite stick
A book
Thriller, Drama, Fantasy, Science, Adventure, Essays. There's something for all tastes. Adults and children. Summer is the time for reading and the beach is the perfect location to relax your mind.
Hat (Panama)
Sun is hot. Don't forget your hat, especially if your beach hasn't full facilities (i.e. umbrellas!). It could also be a good opportunity to flaunt your style!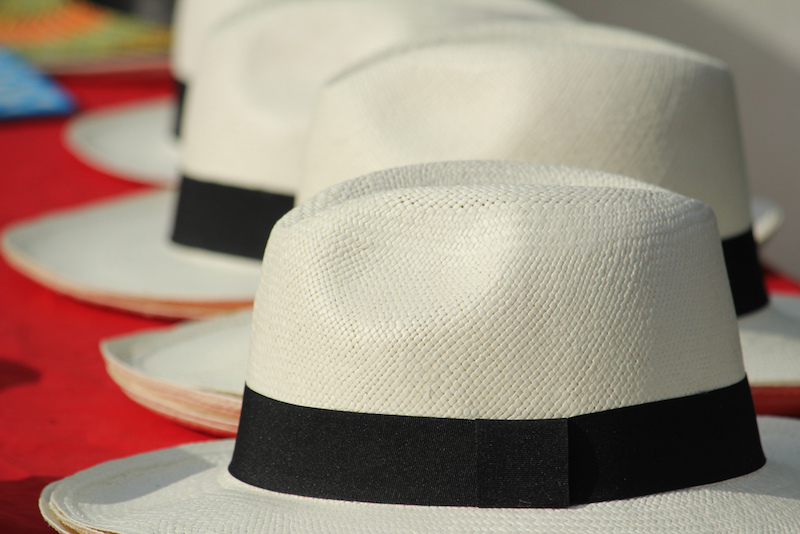 Playing cards
Slapjack, crazy eight, play or pay. And many many more. Playing cards is one of the best beach pastimes. A card game at sunset, at the end of a sunny day at the beach, drinking a glass of Italian wine. What else? And if you are in one of the best beaches of Italy, don't forget to play with one of our 40 latin suited card packs.
Oddity: Did you know that latin suits are swords, batons, cups and coins?
A whistle
Don't be surprised! A whistle could help if you travel with children! In fact, it's a good way to keep track of them. Teach your family the "secret whistle" and you will be sure to have them back in a flash.
Radio/portable audio speaker
Be respectful of your neighborhood, but don't turn down your music. A portable radio, your powerful smartphone and maybe a little audio speaker can be the right way to drown chit-chats and shouts out! Nowadays best bluetooth speakers are splash proof!
And if you are in doubt about how to pack like a boss "in practice", well, we picked up this video by Heathrow Airport from Youtube:
"How to pack like a Pro"
And you? Are you ready to leave for a holiday in Italy? What is your strategy for a perfect luggage?