When you plan a trip, you have to consider several things. You need to become familiar with your next destination, starting to understand what you are going to see, to face , to listen to. Let's talk about Italy. You can start studying our peninsula's geography by watching maps or getting closer to the Italian culture buying some classic musical Italian milestones or something similar. But let me give you an advice: nothing better than a few good movies to jump right into the perfect atmosphere. There are at least 10 movies to see before leaving for your Italian tour. Our best movies about Italy!
Read also: International movies locations in Italy .
Movies to see before coming to Italy: our favorites
This is just a point of view about a minimum filmography about Italy, you're welcome to try extending the list. A comprehensive list of the best movies about Italy or just the best movies in Italy would take us a month of study! But, believe us, you will be happy after each one of this stories. And you will have an uncontrollable desire to come and see this special country.
Journey to Italy
Truffaut proclaimed Journey to Italy 'the first modern film'. It is also known as Voyage to Italy. Vesuvius and Pompeii, Capri, Naples. A jump back in time. George Sanders and Ingrid Bergman gave some fine performances directed by Roberto Rossellini, the father of Italian Neorealism. A neo-realist masterpiece that used the ruins of Pompeii as an unforgettable metaphor for a marriage.
Take a look at:
https://www.theguardian.com/film/2013/may/06/journey-to-italy-roberto-rossellini
Il Postino: The Postman
A tender tale of love and poetry set in the beautiful islands of Procida (Naples, Campania) and Salina (Eolie Islands, Sicily). An exiled Chilean poet (the world-famous poet Pablo Neruda) inspires an Italian postman to woo and marry a local girl. This movie must necessarily be on your "movies to see" list. With a great dearly (too early) departed Massimo Troisi.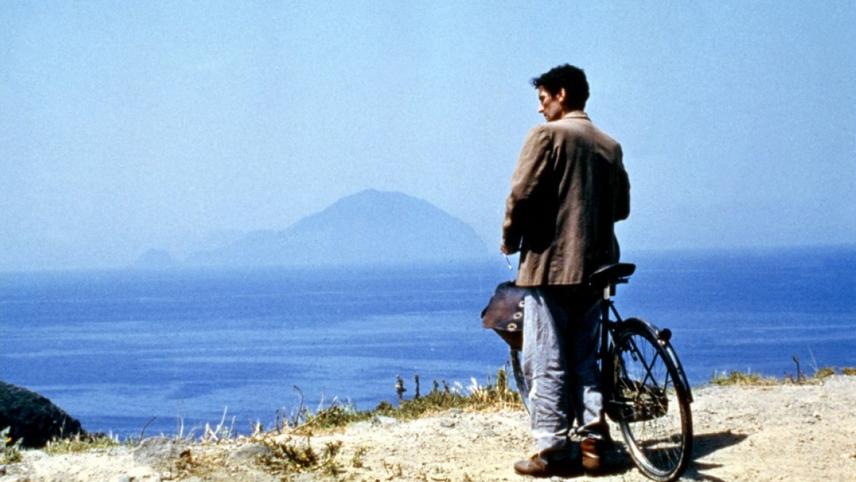 Eat Pray Love
Ok, maybe this is not a cult movie. But Julia Roberts is always beautiful and convincing as actress. Someone wrote "Julia eats and our own gastric juices start to do their thing". And she will accompany you and herself in a journey through Italy, India, and Indonesia with some unforgettable scenes set in Rome and Naples. Delightful.
Letters to Juliet
A postcard from Italy, but also a good story: Sophie and her boyfriend go to Verona for a business trip before getting married. He is obsessed with work and leaves Sophie to sightsee alone. She visits Juliet's famous house, where for generations lovelorn women have left letters asking for advice in Juliet's brick wall. Locals answer the letters on Juliet's behalf. They invite Sophie to join them and her response to a 50-year old letter will change several lives forever. Verona and the Tuscan countryside are so gorgeous, you will be ready to pack your bags and go.
The Great Beauty / Roman Holiday / To Rome with love / La Dolce Vita
How many movies are set in Rome? Rome is one of the favorite location for Italian and international directors. It is impossible to choose just one, let us mention at least 4 modern and not so young good classics. 4 movies about Rome, a distinguished category. Paolo Sorrentino's The Great Beauty Won 1 Oscar as Best Foreign Language Film of the Year (2014). Some frames portraying views of the eternal city became iconic already during the premiere. Beautiful.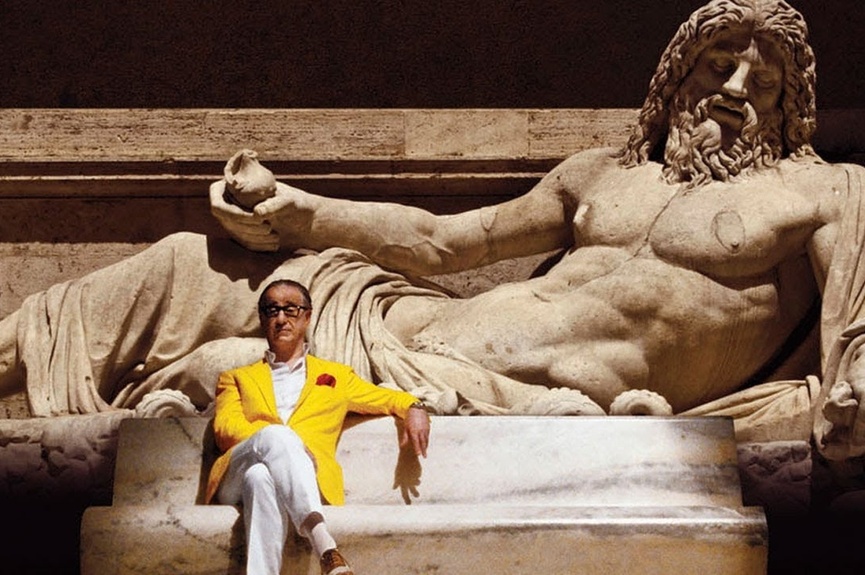 Another interesting modern movie is the one by Woody Allen: To Rome with Love. Half Italian and half English, it is a fantasy film. It is not the best Allen's movie, but it shows Italian lifestyle and culture, presented from a beautiful Rome; that city that Allen wants to present to us, his Rome.
Last but not the least, the Roman movie par excellence. Roman Holiday is an evergreen that never fades away. More than 60 years ago, a bored princess escapes and falls in love with an American newsman in Rome. The Vespa ride through a beautiful Rome definitely went in the books. 
Fellini's La Dolce Vita speaks for itself. If you think about Rome and cinema, Anita Ekberg will come to your mind in her whole beauty during a bath in one of the most famous fountain of the world. If you want to pick just two classic movies to see about Rome and its beauties, Roman Holiday and La Dolce Vita should be your choice.
A Room With A View
This movie Won 3 Oscars and made many people go to Florence. A love story: Lucy Honeychurch, young Englishwoman, makes her first visit to Florence, Italy in the early 1900's. There, she meets a quiet, eccentric young man. They will fall in love with an amazing Tuscany as a background. This is what matters, a good story and a great location. Good shots and actors. One of the most loved films about Italy. Discover our exclusive tours in Florence right away.
The Talented Mr Ripley
Anthony Minghella sets is drama in some beautiful Italian locations. Very atmospheric movie and great talents by Matt Damon and Jude Law. Damon is amazing with his total devotion to the part of Ripley. No doubt, the other main characters are Ischia, Palermo, Procida, Rome, Anzio, Venice! Maybe this is not a movie about Italy, but Italy comes out from everywhere. Inspirational.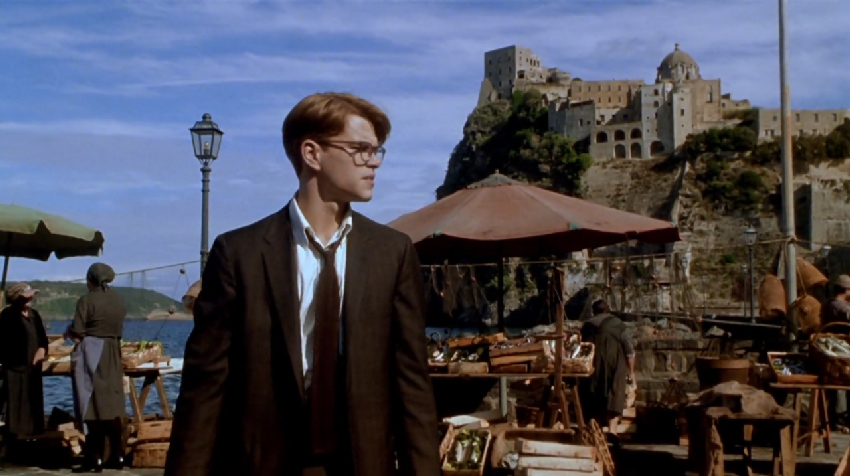 Under The Tuscan Sun
Who wouldn't love to escape for an hour or so to the Italian Sun? A recently divorced writer goes to Italy where she sets about putting the pieces of her life back together in the rustic, bucolic, breathtaking countryside of Tuscany. This is not a milestone of the history of the cinema, but Tuscany views are worth watching it.
Basilicata coast to coast
Last but not least, an interesting story full of cultural and social references, but – above all – a movie set in Southern Italy. Rarely happens to see the uncontaminated landscapes of Basilicata in such an enjoyable movie. Good players and a beautiful land. A journalist and a music group cross Basilicata region by foot to attend a music festival.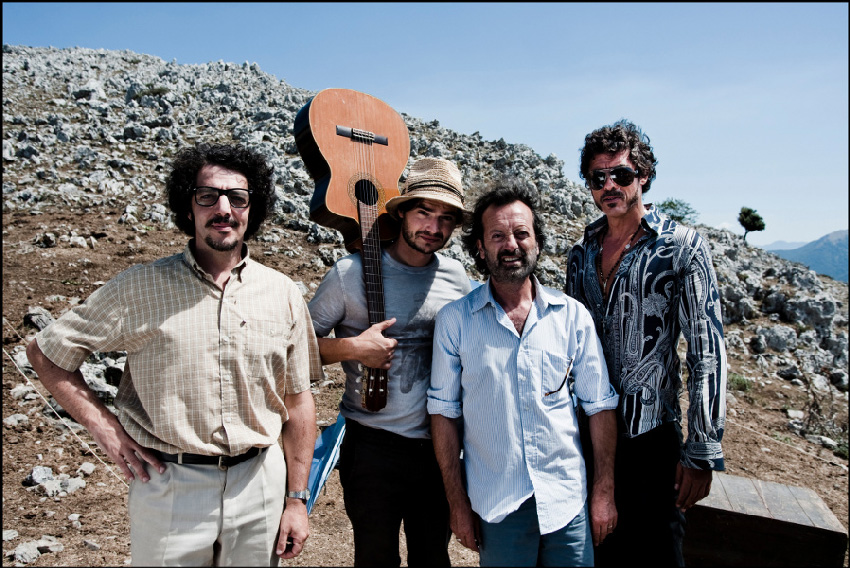 Are these the best movies about Italy?
The Cinema of Italy (made by Italians or within Italy) is one of the most influential of the history of movies industry. Trying to make a brief selection is probably not a good idea. Maybe it could be possible to make a list of the unmissable 100 Italian movies. It is not what we wanted to do. We wanted to suggest you some movies that will certainly encourage you to take a good important decision: plan your trip to Italy.
Hope you will write down our list of movies to see before planning your next trip to Italy! You won't regret it!
Last hint
Don't miss the opening scene of Quantum of Solace, shot during the Palio in Siena, Tuscany! Unforgettable.