No matter how many times you've been to Italy, you should come to Naples at least once in your life. This city can overwhelm you with its people, places, food, art and views! What to see in Naples? Better: how not to see Naples?
Don't waste your precious vacation time on the wrong things, or going around and seeing the city in the wrong way. We just want to help you avoiding common mistakes people often do.
Naples is a multifaceted city, it has been the capital of duchies, kingdoms, and also of one Empire. It was a primary cultural center and keep being one of Italy's most interesting cities. There are plenty of things to see and activities to do. Although it's almost impossible to list all of them, we'll try to help you to find out what to do during your trip!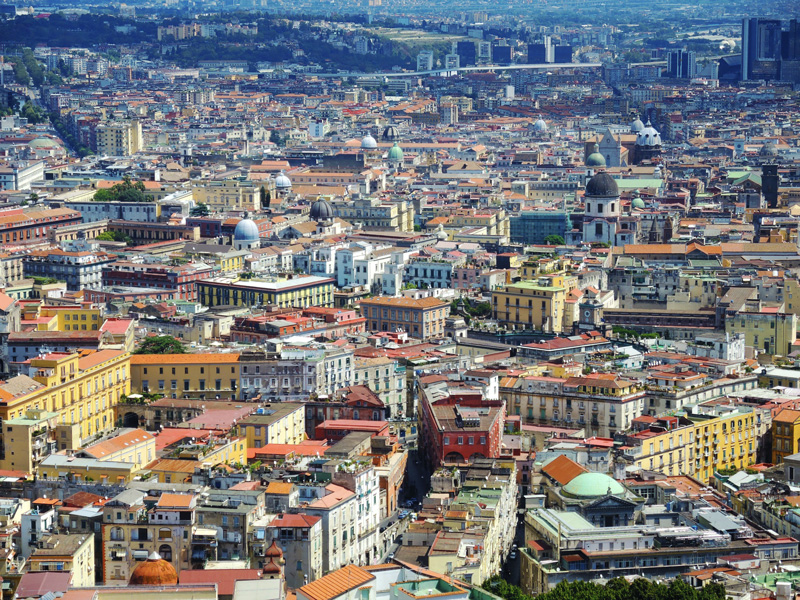 What to see in Naples: 1st rule – Spend more than one day here!!
Naples deserve a week. During these days you can pay a visit to the main attractions such as the Archaeological Museum, the Capodimonte Museum – located in the middle of a beautiful park – and the churches in the central area. Santa Chiara (one of the most important churches) is a museum compound you cannot miss. It is dated back to 1300 and includes the church and the monastery.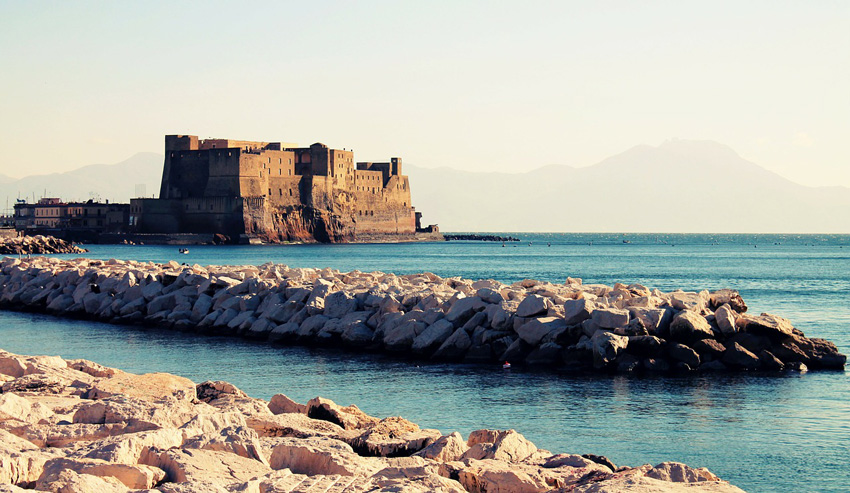 Naples is also home to many beautiful castles: Maschio Angioino; Castel dell'Ovo; S. Elmo Castle; Castel Capuano and others. Needless to say: fascinating.
Walking through the streets of the historic centre you will find the San Severo Chapel with its "Veiled Jesus Christ". This is one of the most famous and suggestive marble masterpiece in the world. It represents Jesus wrapped in a thin layer showing, through the transparencies, his suffering body.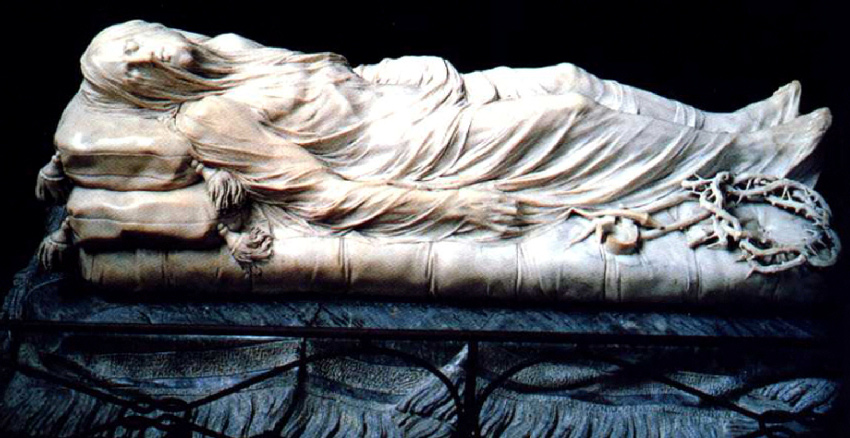 Last but not least you will love our food. Food in Naples is cheap and fantastic. We just want to mention one word: pizza. This is not a cliché, Naples is actually the birth place of the best-loved food of the world. And, indeed, the place where you could eat the best pizza ever.
If you imagine to spend a little more time in Naples, you should consider one or two day-tour out of the city.
You could take a day trip to the Royal Palace of Caserta (35 km from Naples). It's a beautiful former royal residence and probably one of the most visited in the world together with Versailles, the political and social model for Vanvitelli.
And don't forget, you can reach many other beautiful places from the city of Naples. They are just one step away: Sorrento, the charming island of Capri, the archaeological area of Pompeii, the amazing Amalfi Coast.
At least, do not delineate yourself within the city centre, if you can
What to see in Naples if you don't have enough time? No doubt, the Historic centre of the city. Unesco named it a World Heritage Site in 1995. On the website of the organization you can read about it: "a unique site, with a wealth of outstanding monuments such as the Church of Santa Chiara and the Castel Nuovo". We have already convinced you, we know it.
But Naples is not only the historic centre and if you don't have enough time to move from Naples towards other cities or island, at least try to explore it thoroughly.
Actually, Naples is full of beautiful spots and most of attractions deserving a visit are located outside of the historic centre. For example, we are talking about the beautiful hills of Vomero  and Posillipo.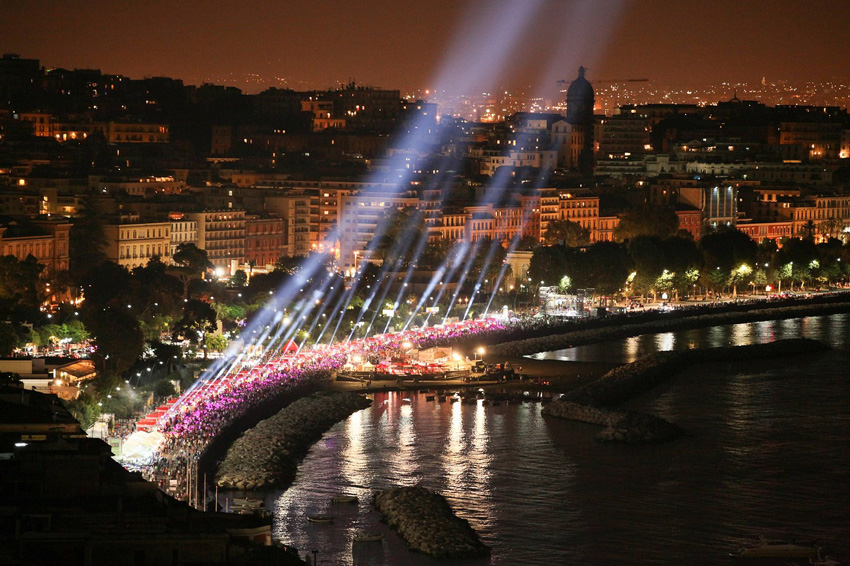 Vomero hill is a district of Naples and with its S. Elmo Castle and the S. Martino Museum (where you can enjoy one of the best view of the whole city) is a must-to-see place.
Posillipo is on the NW side of the city and is a large district where you can appreciate most of the best views of the gulf of Naples. It's probably the richest district of the city, quiet and green spaces (we recommend the Virgiliano park) are perfect to relax your legs after a long walk.
Don't go around only by car
The best travel agencies provide you an English speaking driver. This is a wonderful solution, but try to walk as much as possible! The best way to visit a city is walking through its street. Naples is not an exception. You must smell particular food scents through its narrow typical streets (vicoli), lose yourself among the shops windows, shoot with your camera at every spot. Admiring the squares, look around every corner: beautiful surprises will catch your eyes.
Beyond our tips about what to see in Naples, our last recommendations are:
Don't choose bus tours, choose walking instead!
Horse carriage ride. Not suggested.
Do not eat at chain, not in Italy! try to find a real Neapolitan trattoria. It's easy.
Do not be afraid of street food. Often it is authentic traditional food!
…go shopping!
We haven't talked about Naples during Christmas time with its handmade typical nativity scenes and we have forgotten to talk about worldwide known Neapolitan music (just watch this video of a korean flash mob, amazing).
We would love to write more and more about what to see in Naples, because there are too many aspects of this city you should know.
It's unnecessary: you will learn everything at due time. See you there.