Another Travel Tips post just for our readers. Many of Dragonfly tours travelers come from very far and when you plan such a long journey, maybe an intercontinental one, you want to be prepared. You don't want bad surprises, this is obvious, but you need more. You want to look for tips about where to shopping, how to speak, where to go, what to see, and so on. You can't leave and having no idea of what will be waiting for you.  The last time we suggested you some movies to see. This time we suggest you 5 books to read before coming to Italy.
Our list of books to read before coming to Italy
Do you prefer ebooks? Maybe you like the touch of the paper on your finger. It is the same, you will easily find our picks in both formats.
Italian Journey, Johann Wolfgang von Goethe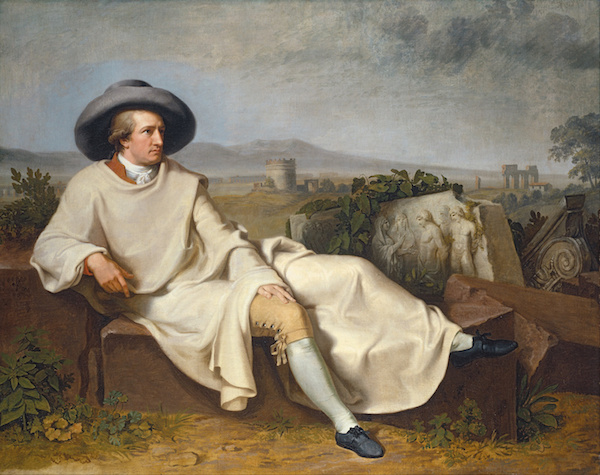 The account of his passage through Italy from 1786 to 1788. It is a beautiful self-portrait and it is the book that made many people dream of our country. Goethe was the leader of the Sturm und Drang literary movement when he leave for this journey.
"Nothing can be compared to the new life that the discovery of another country provides for a thoughtful person. Although I am still the same I believe to have changed to the bones."
As he travelled to Venice, Rome, Naples and Sicily he wrote many letters, which he later used as the basis for the Italian Journey. A journal full of fascinating observations on art and history, plants, landscape and the character of the local people he met.
A Literary Tour of Italy
I arrived in Italy in 1981 with barely a word of Italian. My strategy for learning the language was simple. Each afternoon, between my morning and evening teaching, I spent three or four hours in Verona's main public library reading novels and writing down every word I didn't know, every syntactical structure I wasn't familiar with, then trying out what I had learned in conversations with my long-suffering wife.
A deep dive into the Italian literature, in 23 essays, mostly on writers from Dante to the 21st century.
Probably a little too much focused on cruelty as main theme, this book deserve to be read in any case. It is a modern gaze at centuries of very important literature. Definitely it should be one of our 5 books to read before coming to Italy.
A Room with a View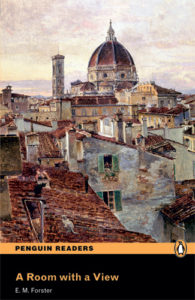 A comedy of manners. A harrowing encounter in Florence and a kiss in a Tuscan meadow. But also much more. E. M. Foster's book gets better every time I read it and many many people love it. Biting, sweet and also hilarious.
The first time I visited Florence, I felt I knew it already. Seeing the Arno and knowing this was the same river on which Lucy, Charlotte and the Emersons also gazed, gave me a thrill of connection to a past age.
Fundamentally, a love story: a young woman in the repressed culture of Edwardian England falls in love in an unforgettable Italy.
Neapolitan Novels, Elena Ferrante
Elena Ferrante is the pseudonym of an Italian novelist. Her four-volume work known as Neapolitan Novels (My Brilliant Friend, The Story of a New Name, Those Who Leave and Those Who Stay, The Story of the Lost Child) have been translated into many languages. A huge success all over the world: Time magazine said Ferrante was one of the 100 most influential people in 2016.
An absorbing way to discover Naples.
The Oxford Companion to Italian Food, Gillian Riley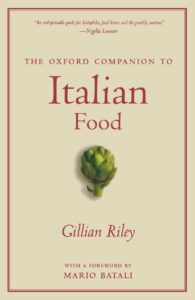 To close with a bang, you know that food is a main theme in Italy. Gillian Riley's guide covers all aspects of the history and culture of Italian gastronomy. It could be seen as a sort of dictionary designed for cooks and consumers.
the ritual sequences of feast and fast connected with pig killing is… a glorious argument against the tyranny of the 'balanced diet'
Ironic, smart, very interesting.
A must have, even just for occasional consultations.
Read also: