The first thing we need to say is that this article is very far from being accurate. It should have been "50 best beaches of Italy" instead of 5 best beaches of southern Italy to be a little bit more precise and close to the truth.
But, as you know, we can't talk about 50 beaches here on Dragonfly tours blog! Moreover, we all have our own idea of what paradise should be and this 5 places represent the closest thing to it we have here. According to us, obviously.
5 best beaches of southern Italy: a little part of a bigger heritage
There is almost no spot in Italy that is located farther than 120 kilometers (75 miles) from a coastline. And there are 7,600 km of coastline (4, 720 miles) in Italy. Sea is one of the key elements that make our country unique. If you are traveling the Boot (yes our blog title comes from here, did you know?) you are aware of this and you will be spoiled for choice!
Nevertheless we have our 5 magical shelter where we love to go and where one can find peace and tranquillity. We decided to talk about southern Italy today. Then we will show you the best beaches of northern Italy in a future post.
Since we had to pick only 5 places, we opted to choose five different Italian regions. We are sorry for those excluded, next time it will be your time!
Cala Mariolu – Sardinia
Ok, it is not clear if Sardinia have to be considered part of southern Italy or center Italy, but who cares! You can't miss it!
Many people consider Cala Mariolu the most beautiful beach on Sardinia island. Blue clear water, simply stunning. We suggest you to come here by private boat, it is the best way to enjoy this little paradise. Oh, we agree with those people: this is one of the most precious beaches of Sardinia eastern coast. Going to Sardinia to find beautiful sea is an easy win, while picking just one place has been really hard!
Just as for every beautiful beach, try not to visit it in the middle of august…
PS: You can explore and find a cave…amazing!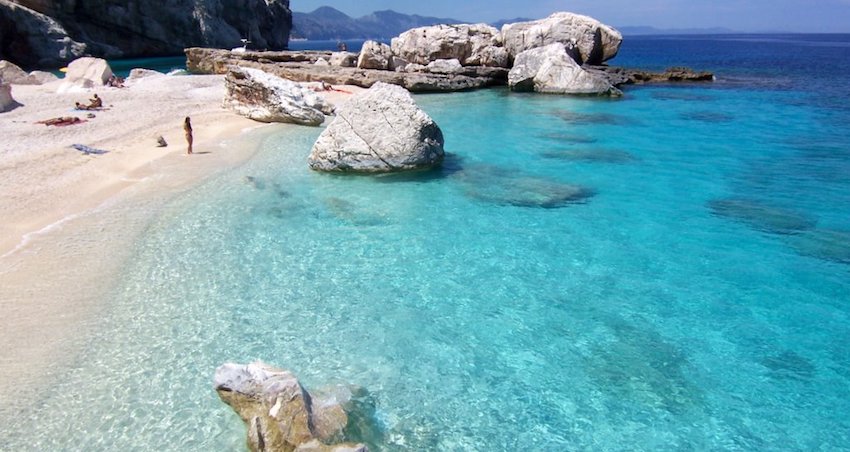 Punta prosciutto – Apulia
Talking about the 5 best beaches of southern Italy, we can't avoid to mention this top destination of Salento area. Every year thousands of boys and girls choose Apulia for their vacation. A particular area of Salento is also called "The Maldives of Salento", so you know what are we talking about…
Punta Prosciutto is just one of the many magical places that are the protagonists of the rebirth of one of the most interesting regions of Italy.
Great food, excellent climate, lovely people.
Scala dei turchi – Sicily
Scala Dei Turchi literally translates as the 'Turkish Stairs' named after this historic natural wonder. A rocky cliff on the coast of Realmonte, southern Sicily. Its unusual white color has made it a tourist attraction. Andrea Camilleri's series of detective stories about Commissario Montalbano also contributed mentioning this moonscape-like landscape.
One of the most beauty and unique beaches in the world. No picture would make justice the beauty of the place, but we want to show you a preview…
Worth a visit, need a visit. Don't miss the chance to discover this unique gem with our 9 days tour in Sicily.
Tropea – Calabria
Calabria region, very often, is underestimated. Tropea is just a symbol representative spot in our list. Calabria deserves to be discovered.
White sand and wonderful corners, the views are phenomenal (Vulcano Sicilian island is in front of you). Historical landmarks, crystal-clear blue waters, interesting rock formation and caves. Just take a diving mask and go snorkeling!
Take a look at your watch and choose the sunny side of this huge Italian version of a Caribbean beach.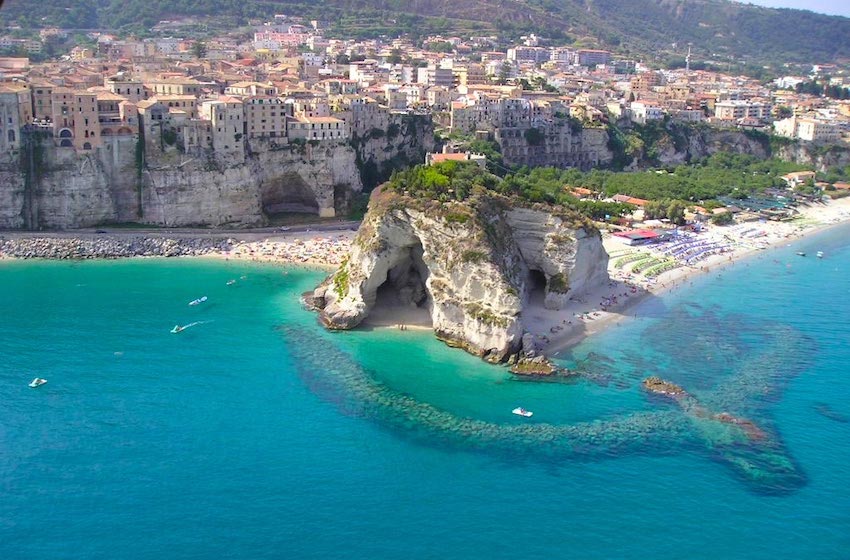 Furore – Campania (Amalfi Coast)
A pearl. Pure just as a natural jewel. Campania region hide this treasure on its Amalfi Coast, one of the most visited and loved places of Italy.
Furore is a small village located on this coast. This Fjord is the dominant picturesque element of this place. A dramatic view welcomes you from this lovely beach. Maybe our favorite one of this list.
Not for everyone, just for those who love beautiful things!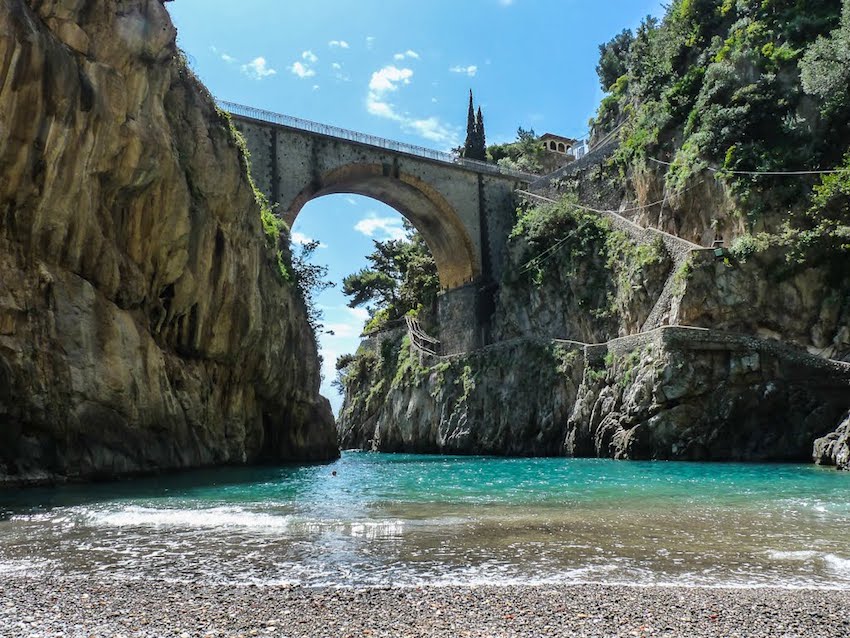 Read also
How to travel for a beach vacation
Sicily: Italy into the wild nature
Sardinia – the emerald island with one of the most amazing sea of the world