As you can see from the cover image of this post, this place is beautiful even from the space. This little unique boot-shaped country has a big fortune. The fortune of being situated in an enviable central position within the Mediterranean sea. First, this means great topographic variety. Italy is different at every glance. Mountains, lakes, sea everywhere and above all beautiful cities full of art and history. That's why we want to bring you with us in a virtual journey through 15 amazing images of Italy. Take your bags, it's time to leave!
15 images of Italy to increase your craving for travels!
We have chosen accurately our picks because we want to show you a little bit of all the spot that you should see if you've never been here. And the best part is that you can download and share all the pics! Yes, we dig them up from the web going around and trying to find no copyright pictures.
More, we tried to find pictures that would represent a sort of category of interest. For a start, the Milan Cathedral here wants to represent more than 66.000 churches you will find throughout our country. You understand it's not easy, with all this great beauty. 🙂
Here they are:
1 – The Colosseum at sunset
One of the most renown symbols of Italy. Colosseum has never been so charming. The sunset is the perfect moment to appreciate it with that special light. The best moment if you also want to take a stunning sunset.
2 – The visual impact of the Milan Cathedral
"Follow the street and turn at the corner…BOOM".
The Duomo of Milan will let you speechless with its gothic majesty.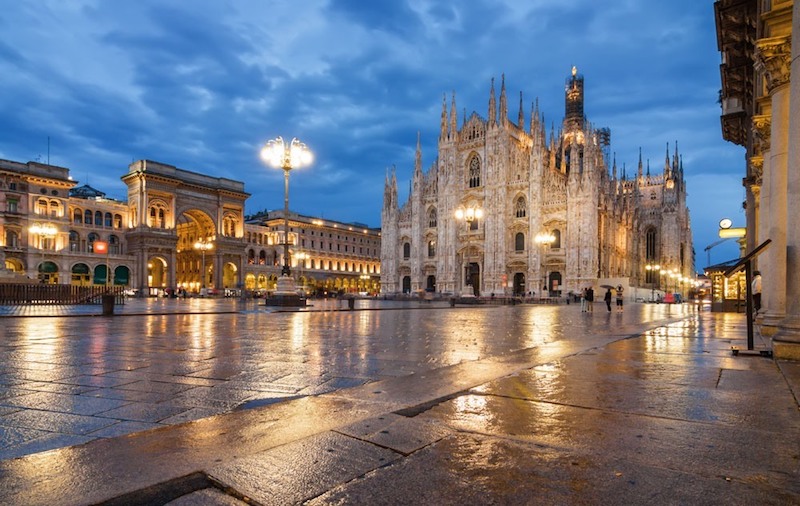 3 – Bird's eye on Florence
Red roofs, the Palazzo Vecchio, the Arno river on the foreground with the Medieval Ponte Vecchio (Old Bridge) and the magnificence of the Florence Cathedral "Santa Maria Del Fiore". All in one shot. You need Florence in your collection of images of Italy. 
4 – Ceresole Reale is just one of the Italian mountain paradises
A post like this full of pictures of Italy cannot miss to include some mountains views.
This is near Turin, not far from France. The communal territory is home to the Gran Paradiso National Park visitors center. In the middle of the Alps, this special place is really representative of that beautiful worlds hidden among Italian Alps and Appennine Mountains.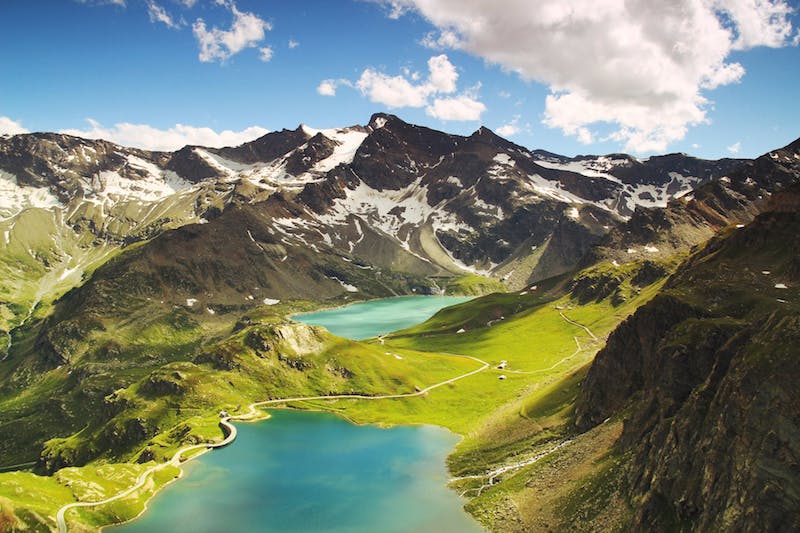 5 – Pompeii
Pompeii is frozen in time by ash and rock. It is one of the most significant proofs of Roman civilization and one of the best preserved archaeological sites of the world. It is a sort of time capsule. Amazing. It is a walk through the time and this picture will make you feel just like as you were an ancient roman 🙂
Read also: How did the people of Pompeii become petrified?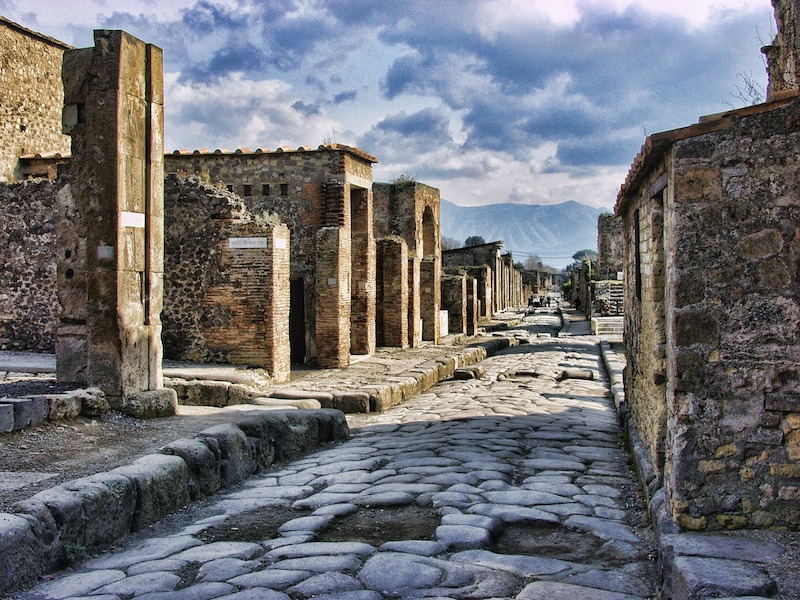 6 – Cinque terre [Vernazza]
We love Cinque Terre. Monterosso, Vernazza, Corniglia, Manarola, Riomaggiore. Five jewels in the Liguria region. National park, protected marine area and UNESCO Mankind's World Heritage.
What else?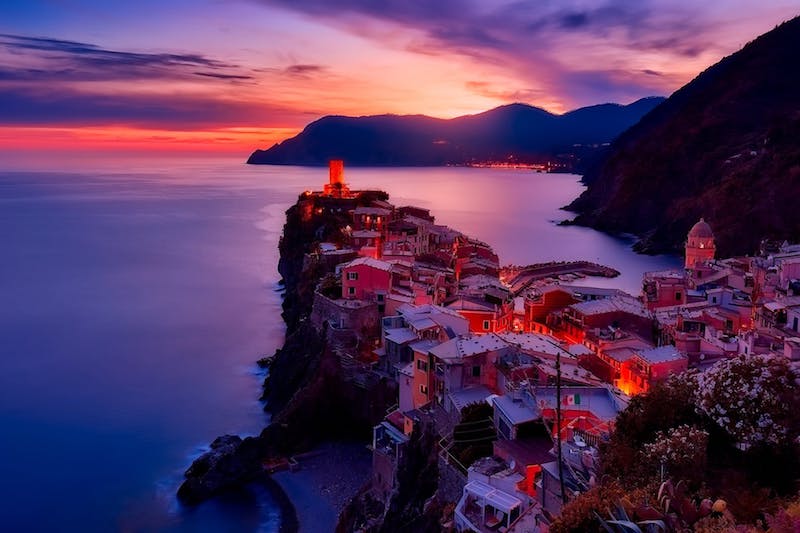 7 – Venice and its lagoon
Sometimes Venice wants to surprise you. And if you are in the right place at the right time you could be lucky enough to witness a wonderful view like this one. Stuck in our hearts. And yours?
Venice is different from every other city of the world. It is home to many uniquenesses: glass artisans, for example, will astonish you. How could we exclude it from our images of Italy album?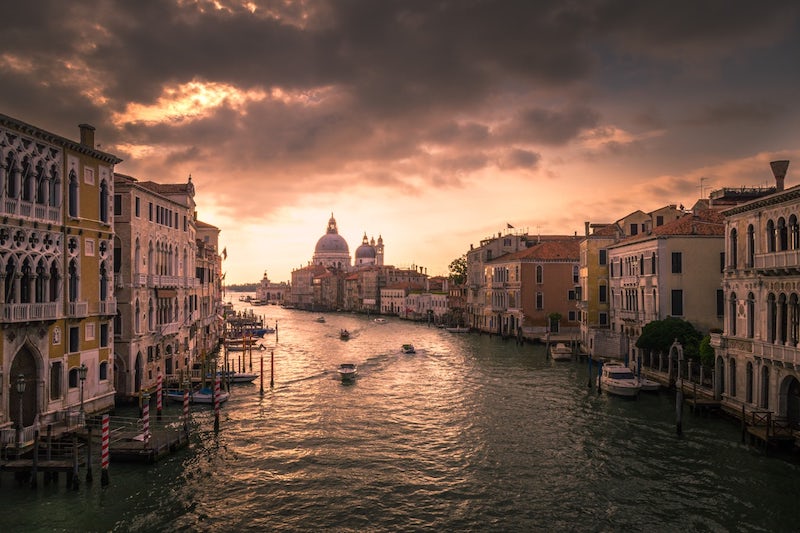 8 – Where wine is. [Barolo land]
As you can see in this map by WineFolly, Italy is a neverending adventure of new wines to taste. This picture of Piedmont region symbolizes 377 wine grapes you will find in our amazing country. Umbria, for example is a region we always suggest to visit to enjoy and taste delectable Italian wines. A wine tour is a perfect excuse to visit Italy. You won't believe the variety of delicious wines we produce.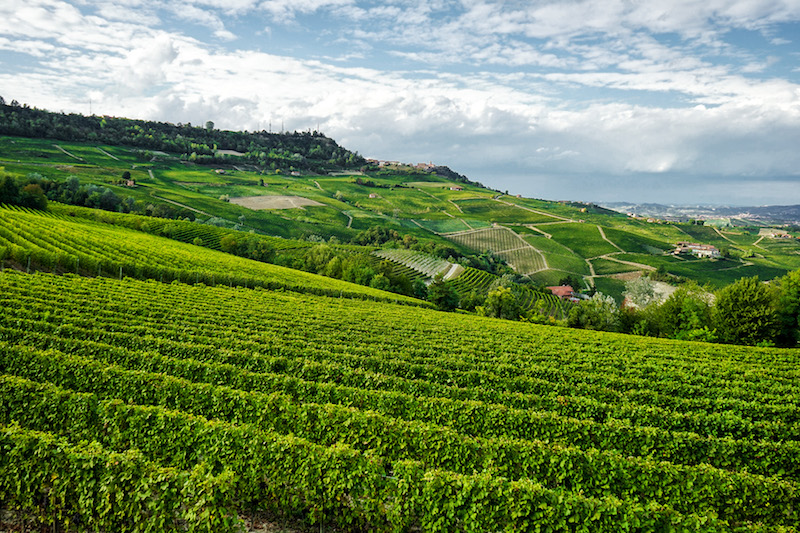 9 – Scala dei Turchi [Sicily]
Near the unforgettable town of Agrigento with its beautiful Ancient Greek archaeological site (The Valle dei Templi) you can find different fantastic places to dive. Scala dei Turchi is one of the most famous. It is just one of the places you should see in this incredible big wild island. Our tips for your trip to Sicily in an older article. Here, enjoy this colors. No filter, no tricks. Sicily must be present among the best images of Italy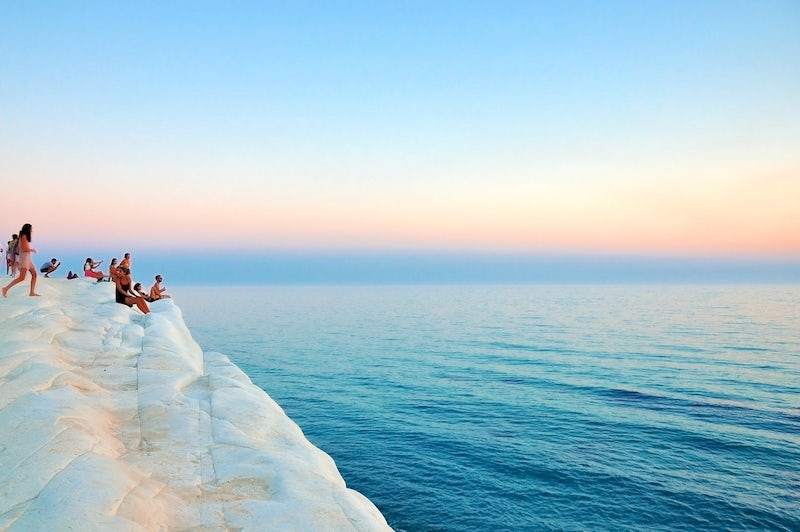 10 – Matera a thousands years old city
A troglodyte settlement in the Mediterranean. Matera symbolizes the story of human settlements and also symbolizes all Italian hidden treasures. Medieval and more ancient towns you did not even expect they existed. Just need the right guide. A walk in History.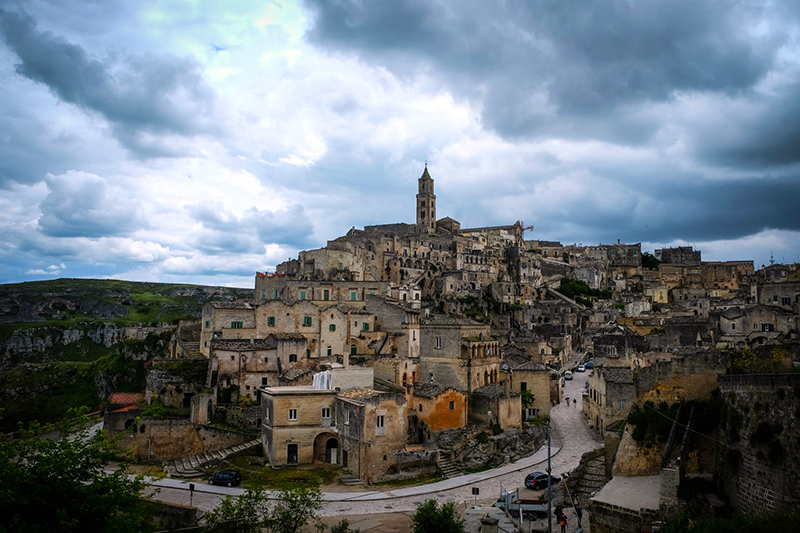 11 – Leaning Tower of Pisa
One of the most loved Italian monuments. This leaning tower is a perfect example of cultural icon. It is worldwide considered one of the architectural marvels of all times. Marble structure, unique design and peculiar tilt. The right monument to represent the Italian Medieval art. Maybe the darker one among our images of Italy.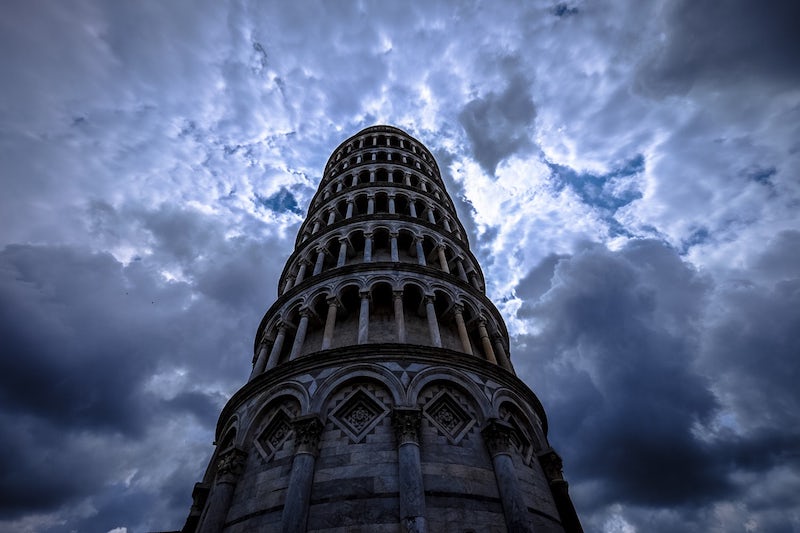 12 – Italian countryside [Tuscany]
If you love wine you have probably already heard about Chianti region. It offers a unique landscape. Green hills covered with wide fields of vineyards and olives. Stone villages. And the best relaxing sunsets. Have you ever read "A room with a view"? You will definitely fall in love with Tuscany. Just as many many people from all over the world have done.
Enjoy this unique tour in Chianti, the land of wine and food tasting.
13 – The sea [Sardinia]
This is a picture taken in the Sardinia island. It is intentionally anonymous, not so characteristic. This means that you can find beautiful sea like this nearly everywhere along our 7,600 km of coastline. Sardinia is probably one of the places with the best sea of Italy and the whole Europe. And Capri (The Blue) Island? And  what about the Eolie archipelago in Sicily? We could go on and on…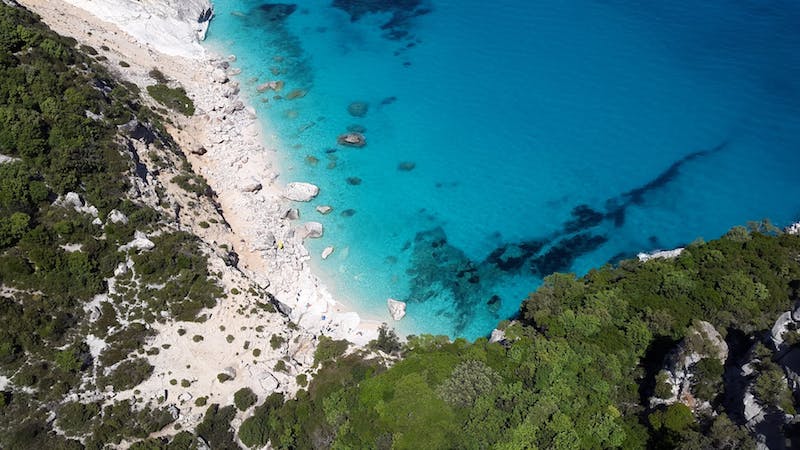 14 – Naples
Multifaceted. Naples is just like the rest of the country. A place full of marvels, views, great food, friendly people. Bright and darker corners. A good climate, beautiful spots to see just a step away (Capri island, Procida island, Ischia Island, Pompeii, Sorrento, Amalfi Coast, etc). And when people come here they fall in love with a city that is becoming one of the more visited of the country.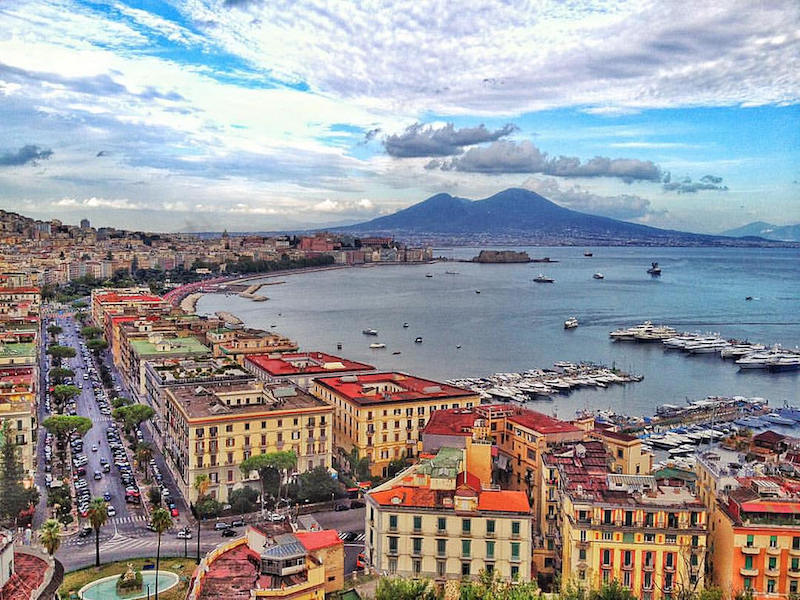 15 – The icing on the cake
Yeah, it's not a cake. But you know, it is even better! This great variety of pasta as a preview of the Italian food you will find all over the country means just one thing: it will make you drool. Amazing traditional food meets houte cuisine in a culture that can't get enough of great dishes. Food is experience in Italy.